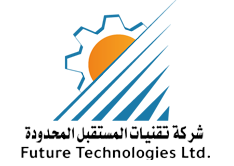 Future Technology L.t.d. (FTL) was established in 1993 in Al- Khobar , Saudi Arabia. The company started its business as a reseller, offering off the shelf scientific, CAD and engineering software, then developed its business to be a distributor for a number of professional CAD and engineering solutions including hardware, software sales and services. FTL got the privilege and the experience with major technical hardware and software installations among reputed government and industrial organizations.

Future Technologies Limited is a leading power system solutions provider that provides a wide range of consulting services specially related to the Power System Analysis. FTL has conducted numerous power system studies in Saudi Arabia and Gulf countries on new and existing electrical systems to enable its clients to build or expand their electrical power systems to improve efficiency, reliability and safety in operations.

Power system engineering services starts with considering current design environment, operating constraints and design goals. Customer satisfaction is FTL prime goal; working closely with clients, FTL identify the most effective ways to overcome any obstacles to client success. To analyse various design possibilities, FTL perform a full spectrum of power system analysis.

FTL is the sole distributor of the professional engineering software ETAP, the most comprehensive electrical engineering software platform for the design, simulation, operation, and automation of generation, transmission, distribution, and industrial systems.

ETAP offers a real time power management system technology that allows you to predict, control, visualize, optimize, summarize and automate your power system. Distributed and web-based technologies provide the tools to make informative decisions based on planned or unplanned events from any location.

FTL provide ETAP professional training course in many forms, public, in-house and distance certified training courses with different categories: basic courses, advanced courses and onsite courses.